Trash can cleaning service in Round Rock
Ohana Bin Washing Company provides trash can cleaning service in Round Rock, TX. We offer the most affordable rates in Williamson county. We offer a 100% environmentally friendly garbage bin cleaning service in Round Rock, TX specializing in cleaning and sanitizing trash and recycling bins for residential neighborhoods.
Get Started Today
Call Now: (512) 412-1644
About Us
Ohana Bin Wash is a licensed, family-owned business based out of Pflugerville, TX. Ohana Bin Wash also serves the neighboring communities of Hutto, Round Rock and Manor.
We are a 100% environmentally friendly garbage bin cleaning service specializing in cleaning and sanitizing trash and recycling bins for residential neighborhoods
Ohana is the preferred choice for recycles and trash can cleaning service in Pflugerville, as we utilize environment-friendly and cost-effective solutions to keep you and your loved ones safe from bacteria, bad odors, insects, and rodents.
Trash Can Cleaning Service Round Rock
Now, you no longer need to stress and worry about those rotten, stinking trash cans in your house, your neighborhood, or even your workplace. Ohana Bin Wash trash can cleaning Round Rock is now in your place with its fantastic trash can cleaning services.
The trash cans are undoubtedly the places that provide a habitat for all those flies and bacteria to grow and dwell. The dirty trash cans are not only the places where bacteria will thrive, but they are also very filthy, having a foul odor. You can help this situation by giving us a call, and we will be there for your service. Ohana Bin Wash trash can cleaning Round Rock is always there for your service.
COVID-19 Safety Acknowledgment
All our team members practice social distancing, perform and follow all the covid-19 guidelines that have been provided!
Why Is Cleaning Trash Cans Necessary?
As the name implies, trash cans and the place where you will be dumping all the trash and dirt, why should you consider cleaning it? After you dump all the garbage in it, it will become dirty again. You might not be considering here that the dirty trash cans, even when they are empty, have so many germs on them. They are a place where many germs thrive, and this is the reason it leads to many diseases in your area.
At Ohana Bin Wash trash can cleaning Round Rock, you can get your trash cans sanitized. We will make sure that we make them look as good as new. We deodorize after washing so it will smell nice, and it will not attract any insects and bacteria.
How We Work At Ohana Bin Wash Trash Can Cleaning Round Rock
Ohana Bin Wash trash can cleaning Round Rock is a professional trash can cleaning service. We have specially designed trucks that are a perfect fit for trash cans of any size. We have the latest technology and the best equipment to clean your trash cans.
All you have to do is give us a call and book your appointment, or you can even book it online. Trash Can Cleaning Round Rock's truck will be there at your doorstep. Whether it is a commercial trash can or domestic, we will do it right there at your place. The trash can is first emptied and inspected for any stubborn stains and marks. After that, it is washed with boiling water at 190 degrees. We even pass and scrape it with disinfectants. The trash can is then dried, and deodorant is sprayed on it to make it smell nicer. After the complete wash, we are confident that you will not differentiate between the brand new or this trash can.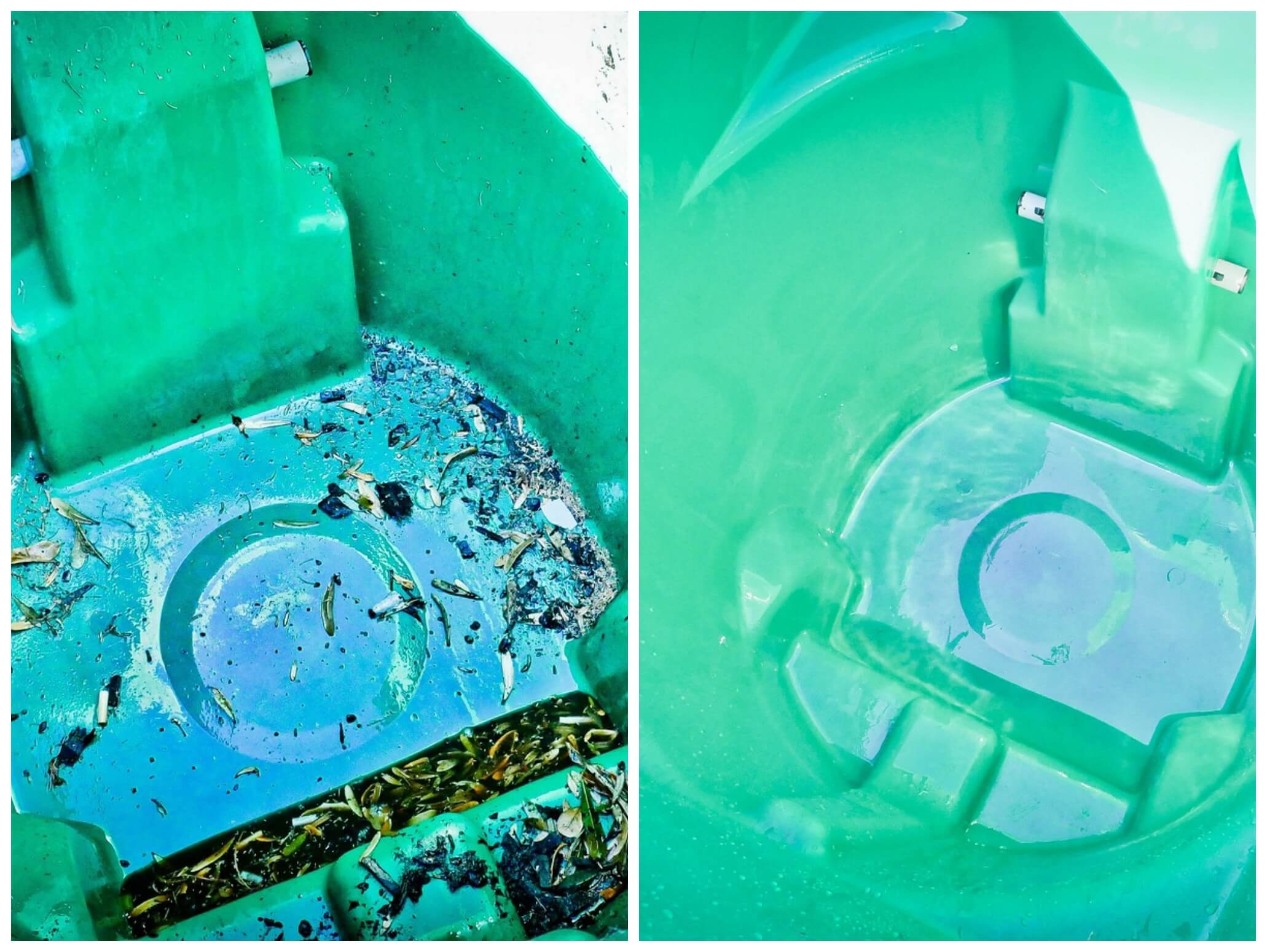 Trash Can Cleaning Service Includes:
The trash can cleaning is a step-by-step process, as explained earlier. The Trash Can Cleaning Round Rock service involves the following:
Inspection of trash cans
Removal of any debris or grease
Washing with boiling water
Deodorizing the trash can in the end
Why Us?
Ohana Bin WashTrash Can Cleaning Round Rock has been one of the top trash can cleaners in your area. Many people chose our company for their work, and you can see from our testimonials that we have built this trust among the public through our hard work and consistency. A few reasons why you should choose Ohana Bin Wash trash can cleaning Round Rock over others are as follows:
We use disinfectants to ensure that all the germs are killed, and your bin is 99.9% free from germs.
The Ohana Trash Can Cleaning Round Rock has all the top-quality equipment needed for cleaning trash cans.
We don't use any sensitive materials which might scrape off your trash cans.
Our chemicals used are very mild, and they do not damage the trash can or environment.
We dispose of the water in places where it will not damage the ground.
Unlike many other trash can cleaning companies, we are very prompt. We come to your place and clean your trash cans without making any mess at the place.
Our service is undoubtedly the most affordable service you will find in your area.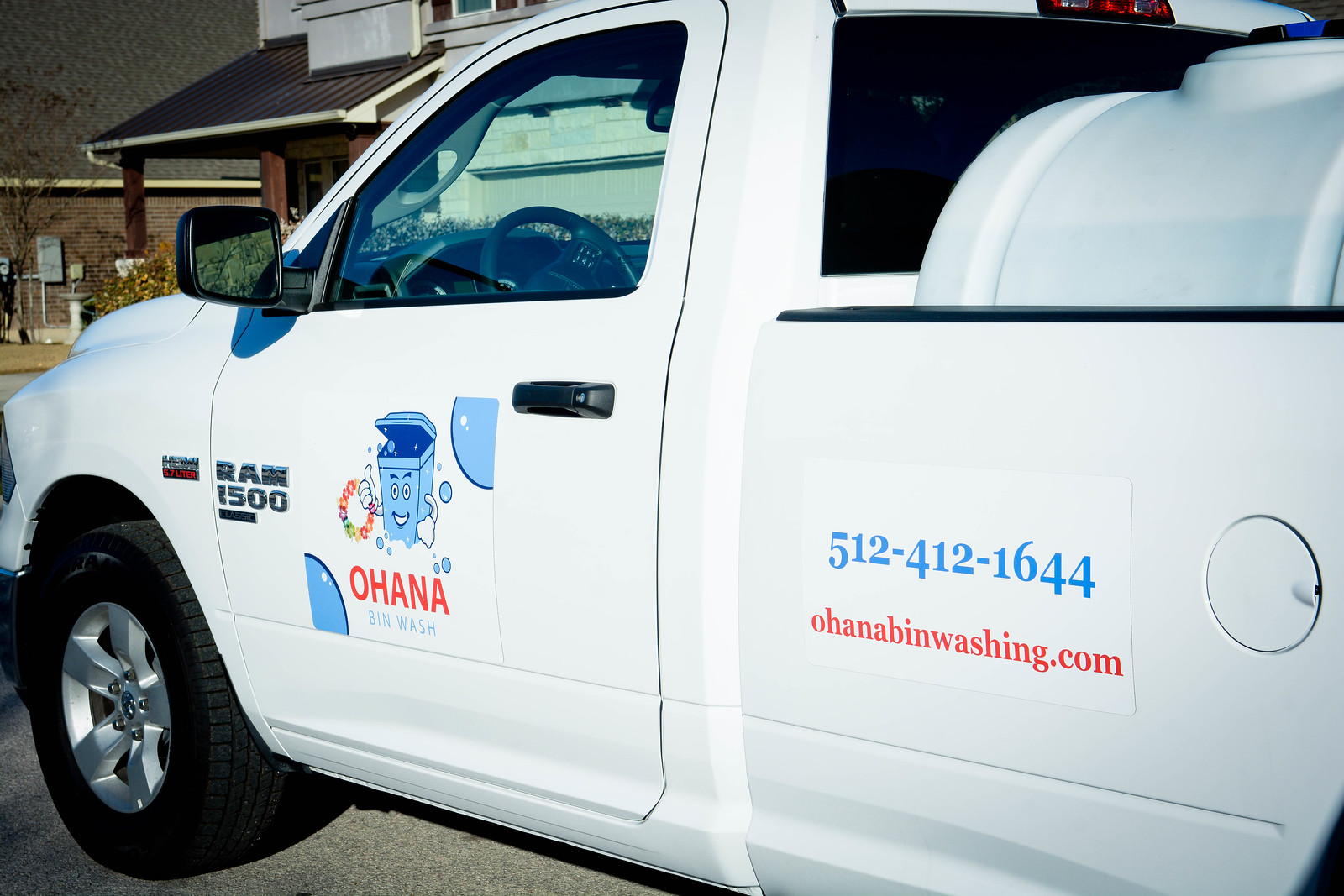 Our trash cans look almost brand new and there is no more horrible odor. Thanks, Ohana
Great service. Nice employees from office to the driver. They are amazing to work with.
Top notch company. The owners are friendly and very thorough with their cleaning.
They did a fantastic job! My trash cans are odor-free and clean like they are new.
I absolutely love Ohana, they are professional, fast and have never been late!
They are absolutely the best trash can cleaning company! This our third time with them. 
Why You Cannot Take Care Of Your Trash Cans On Your Own?
Now another question arises after you have known all of it, which is why you cannot take care of your trash cans on your own. The main reason for it is that you don't have the equipment required for the cleaning. Any regular disinfectant with a broom cannot clean the trash cans so thoroughly. No matter how much you try, you will need professional service for that. And to assist you, Ohana Bin Wash trash can cleaning Round Rock is always there at your service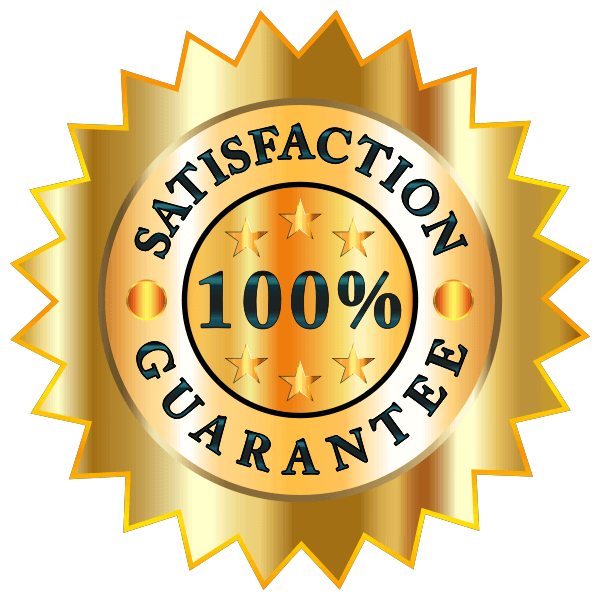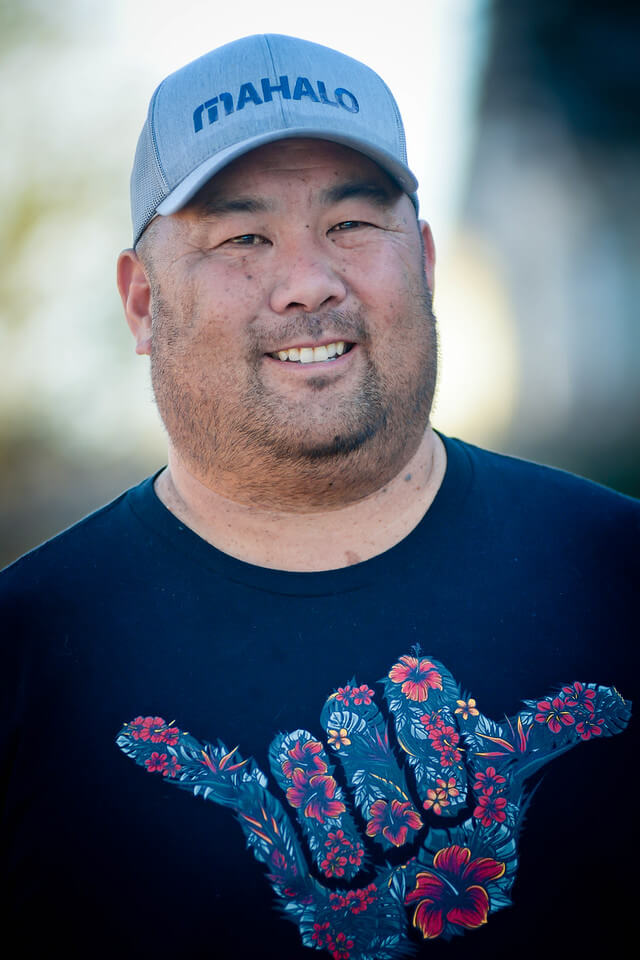 Michael Mukuno
Owner
My wife, Kimmi, and I have been married since 2016 and we have a beautiful daughter, Giorgianna. We love to travel and experience new adventures. I'm a huge sports enthusiast, who loves to golf with family and friends.
Why should I have my bins cleaned?
 Just using a hose and broom to clean your trash and recycle bins is not sufficient to remove or kill the bacteria and diseases that breed in your bins(  ex.Tuberculosis, E-Coli, Salmonella & Listeria). Also, dirty bins can have unpleasant odors and attract rodents and critters. We not only clean your bins, we disinfect, sanitize and deodorize.
When do you come to service my recycling bins and trash cans?
We follow local trash and recycling schedules and holidays. Service will normally take place the day after trash is picked up (Tuesday through Saturday).  Same day service may be available if trash AND recycling in your surrounding areas are picked up early in the day.  We ask that you leave your bins out overnight so that we can service them the next morning.
How often should my trash and recycle bins be cleaned?
The majority of our customers opt for monthly cleanings, but you can choose the frequency that's right for you.
How will I know if our bins have been cleaned?
Upon completion of the cleaning and deodorizing process, we will notify you that service has been completed. You do not have to be home or present at the time of cleaning, and we ensure your bins are put back in a safe manner for when you're ready to take them in.
Do I need to sign a contract?
There are no contracts, you just sign up for the service plan that you want.  After your bins are cleaned, you will receive an email with your invoice.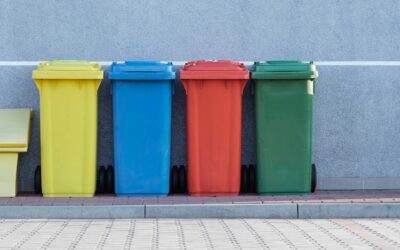 Minimize Odor And Bugs By Cleaning Trash Cans Trash cans are a necessary fixture in our daily lives, helping us manage waste and maintain cleanliness in our homes and communities. However, they can also become breeding grounds...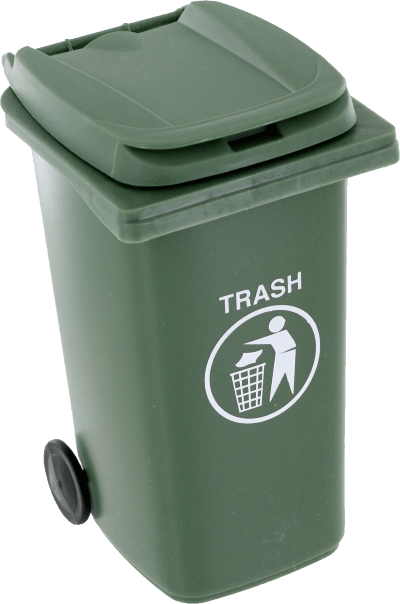 Want to hire us?
Let us wash those dirty bins to make them sparkle again.