Trash can cleaning service in Manor
Ohana Bin Washing Company provides trash can cleaning service in Manor, TX. We offer the most affordable rates in Williamson county. We offer a 100% environmentally friendly garbage bin cleaning service in Manor, TX specializing in cleaning and sanitizing trash and recycling bins for residential neighborhoods.
Get Started Today
Call Now: (512) 412-1644
Trash can cleaning service in Manor
Ohana Bin Wash is a licensed, family-owned business based out of Pflugerville, TX. Ohana Bin Wash also serves the neighboring communities of Hutto, Round Rock and Manor.
We are a 100% environmentally friendly garbage bin cleaning service specializing in cleaning and sanitizing trash and recycling bins for residential neighborhoods
Ohana is the preferred choice for recycles and trash can cleaning service in Pflugerville, as we utilize environment-friendly and cost-effective solutions to keep you and your loved ones safe from bacteria, bad odors, insects, and rodents.
Trash Can Cleaning MANOR
One of the overlooked cleanliness aspects that can eventually pose serious health concerns is trash can cleaning. Accumulated wastes in the trash cans serve to be a nourishment site for the harmful bacteria and germs that may cause various diseases. Your trash cans may be attracting rodents and pests if you don't get them cleaned often.
Ohana Bin Wash trash can cleaning in Manor is known for its responsiveness, dedication to work, and quality assurance. Being a 100% environment-friendly company, we ensure an eco-friendly bin cleaning, and we are constantly striving to find better and cost-effective cleaning solutions to improve our customer satisfaction.
COVID-19 Safety Acknowledgment
All our team members practice social distancing, perform and follow all the covid-19 guidelines that have been provided!
HOW IT WORKS
We provide top-notch trash can cleaning service in Manor, where our professionals clean, disinfect, and deodorize your bins that make them look as good as new. Our eco-friendly power wash is the solution to all your worries; we offer a 360⁰ cleaning that eliminates all the harmful bacteria. Our trash cleaning in Manor is based on the following step-by-step work plan.
DEBRIS CHECK
We encourage our clients to remove any garbage bags from the bin before our arrival. However, the first step our professionals perform is to check the trash cans for any undisposed waste. If any debris is present, we make sure to bag it and remove it before we clean up the bin.
BIN LOADING
Our trash can cleaning in Manor is based on a power wash where our cleaning trucks load your trash can and hold it on-site for the cleaning. The lifter firmly holds the bin until the cleaning process has been completed.
BIN CLEANING
We utilize the 360⁰ cleaning heads that pressure sprays hot water to clean the bin thoroughly from both outside and inside. Additionally, the bin's exterior is cleaned through a pressure wand that removes all the dirt particles from the bin.
BIN DEODORIZING
Once the power wash has been completed, we gently wipe the lid and the handles, deodorize it with a fresh fragrance and place it back near the door or sidewalk. This concludes our process of trash can cleaning in Manor, and your bin is all set and free from germs.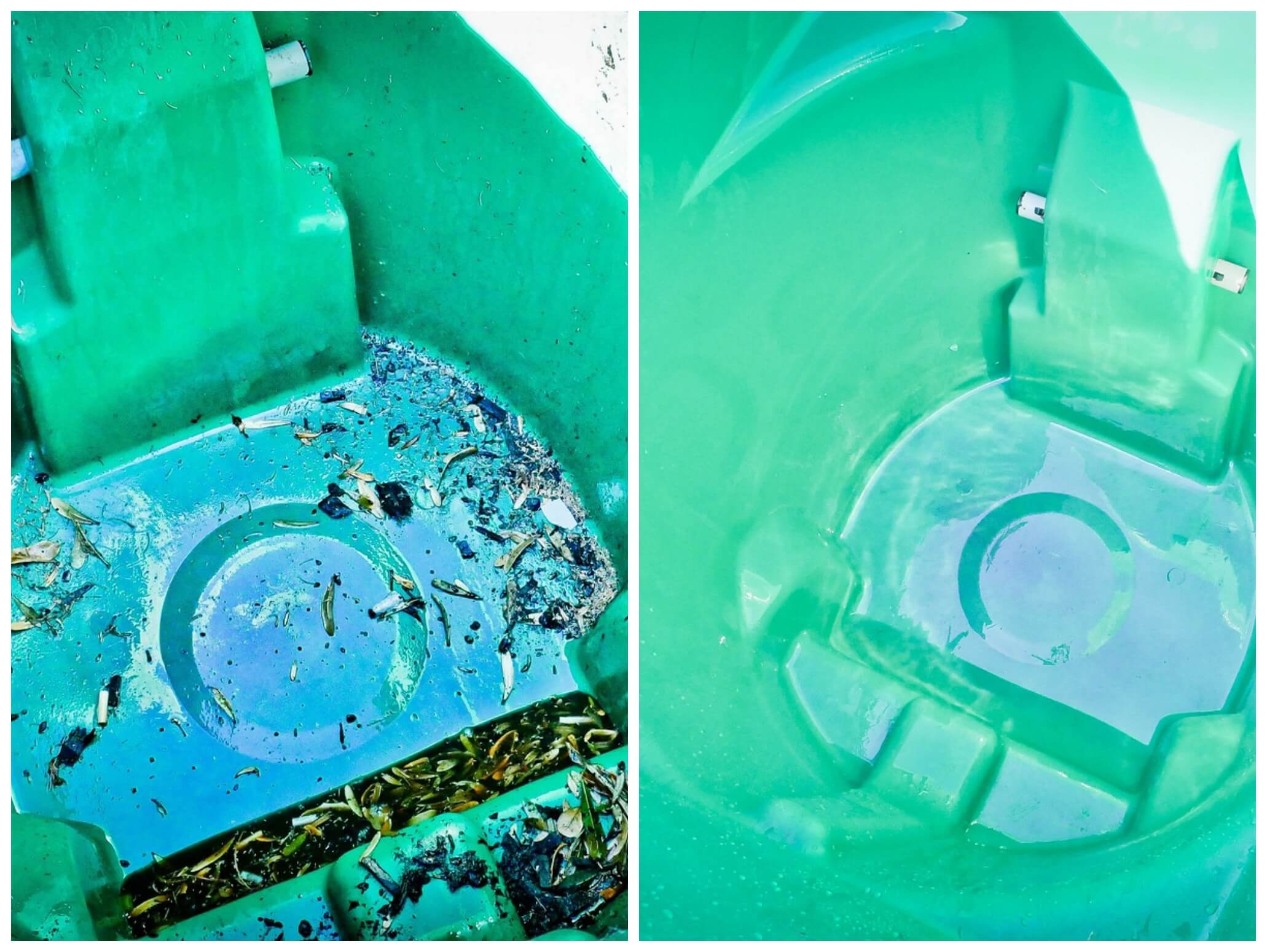 ELIMINATE ALL POTENTIAL RISKS
Utilizing Ohana Bin Wash trash can cleaning in Manor relieves you from the bacterial threats that result from a dirty trash bin. You won't be having any unexpected rodents, and your bin would look sparkling and smell fresh.
You can decide the frequency of clean-ups based on your usage, but we always recommend the monthly hassle-free cleaning plan to take care of your cans and make them stink-proof throughout the month.
OHANA BIN WASH TRASH CAN CLEANING IN MANOR; WHAT MAKES US SPECIAL?
We believe that punctuality is the soul of a business. With a passion for ensuring clean bins and offering the maximum value for your price, Ohana trash can cleaning in Manor has been serving and satisfying customers over time.
HIGHEST PROFESSIONAL STANDARDS
We are fully equipped with all the essential equipment, including lifters, sanitizers, pressure pumps, and deodorizers, coupled with our expert professionals who ensure a 100% clean bin without leaving even the slightest dirt particle.
AFFORDABLE AND RELIABLE
Offering the most reliable services where we keep everything in check, and our experienced professionals ensure the professional eco-friendly cleaning standards under the most affordable prices makes us unique.
RESPONSIVE SERVICE
Ohana Bin Wash trash can cleaning in Manor is based on responsiveness, where we ensure on-time bin cleaning. You can conveniently schedule your cleaning with us, and we'll get things done even if you're not at home. Isn't that convenient?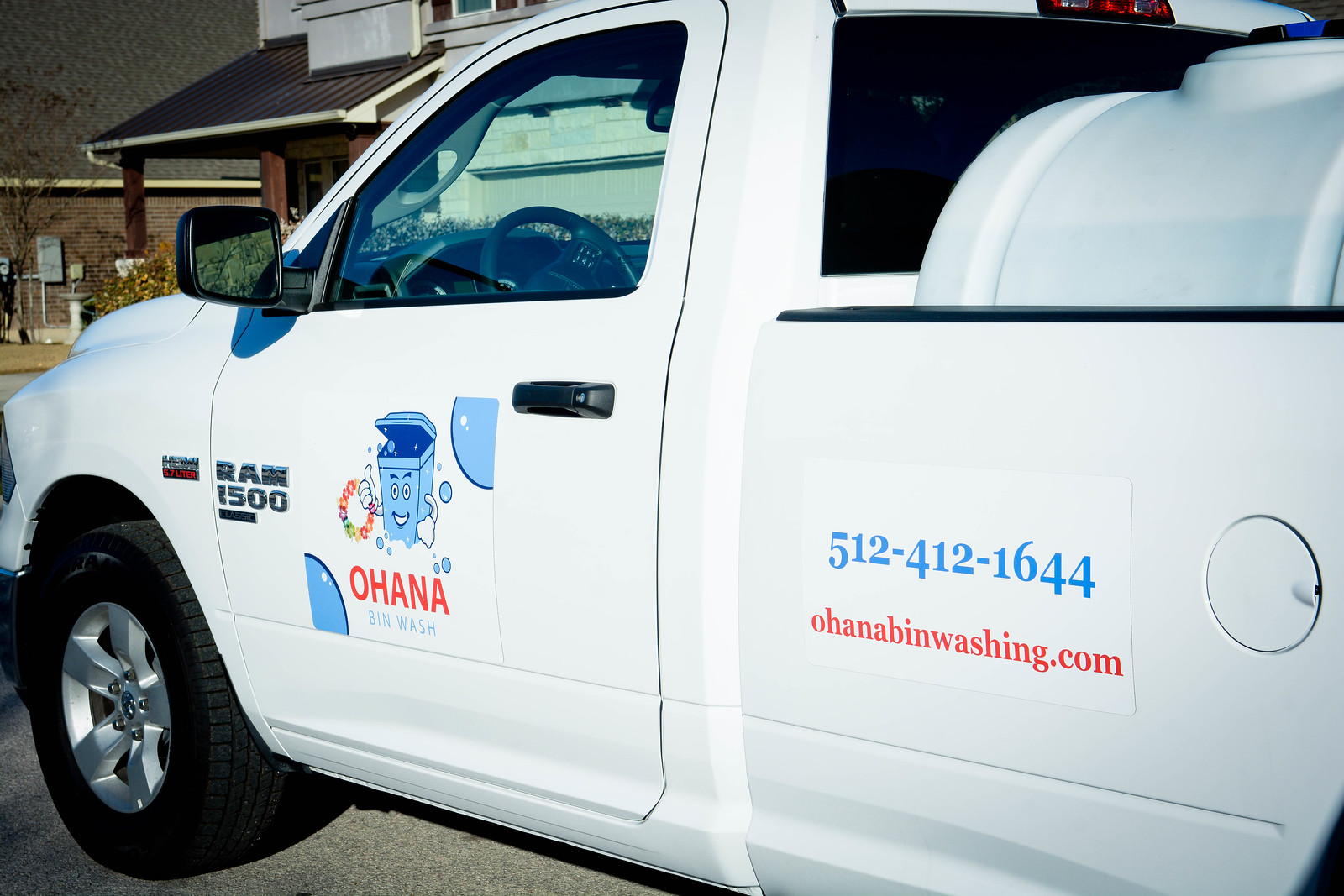 Our trash cans look almost brand new and there is no more horrible odor. Thanks, Ohana
Great service. Nice employees from office to the driver. They are amazing to work with.
Top notch company. The owners are friendly and very thorough with their cleaning.
They did a fantastic job! My trash cans are odor-free and clean like they are new.
I absolutely love Ohana, they are professional, fast and have never been late!
They are absolutely the best trash can cleaning company! This our third time with them. 
WORKING WITH OHANA BIN CLEANING IS EASY!
Our trash can cleaning in Manor is exceptionally convenient, affordable, and easy to book. All you need is to follow the 3-step process and get your bins as clean as new.
Contact us: You can call us directly or fill out the form on our website. We will contact you as early as possible and are all ears to listening to your inquiries.
Devising Solutions: Let us know your cleaning schedule and requirements, and we will surely make the best deal for you. We offer customized cleaning solutions that would tailor to your needs.
Consider it done: once you have booked our Ohana trash can cleaning in Manor, you can rest assured that your bins are in the best hands. We'll clean, disinfect and deodorize it regularly for you.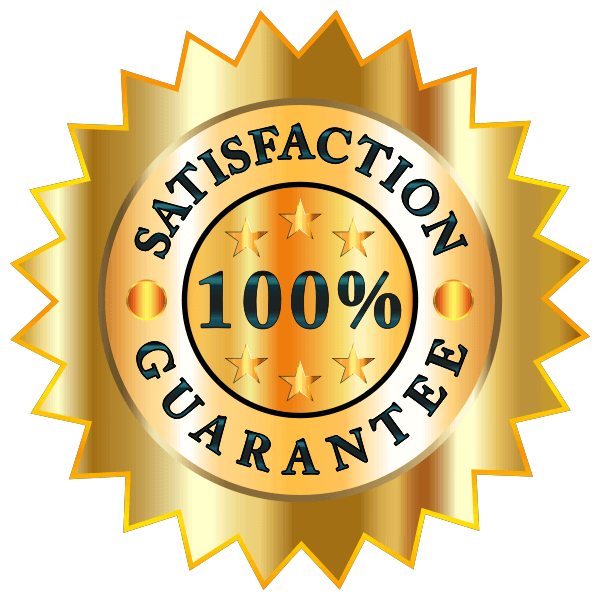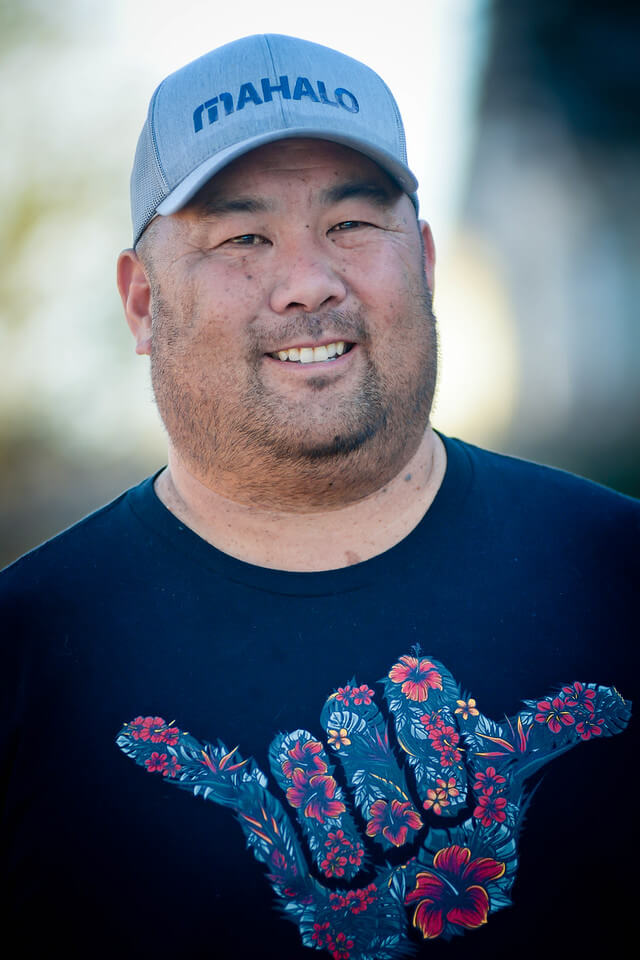 Michael Mukuno
Owner
My wife, Kimmi, and I have been married since 2016 and we have a beautiful daughter, Giorgianna. We love to travel and experience new adventures. I'm a huge sports enthusiast, who loves to golf with family and friends.
Why should I have my bins cleaned?
 Just using a hose and broom to clean your trash and recycle bins is not sufficient to remove or kill the bacteria and diseases that breed in your bins(  ex.Tuberculosis, E-Coli, Salmonella & Listeria). Also, dirty bins can have unpleasant odors and attract rodents and critters. We not only clean your bins, we disinfect, sanitize and deodorize.
When do you come to service my recycling bins and trash cans?
We follow local trash and recycling schedules and holidays. Service will normally take place the day after trash is picked up (Tuesday through Saturday).  Same day service may be available if trash AND recycling in your surrounding areas are picked up early in the day.  We ask that you leave your bins out overnight so that we can service them the next morning.
How often should my trash and recycle bins be cleaned?
The majority of our customers opt for monthly cleanings, but you can choose the frequency that's right for you.
How will I know if our bins have been cleaned?
Upon completion of the cleaning and deodorizing process, we will notify you that service has been completed. You do not have to be home or present at the time of cleaning, and we ensure your bins are put back in a safe manner for when you're ready to take them in.
Do I need to sign a contract?
There are no contracts, you just sign up for the service plan that you want.  After your bins are cleaned, you will receive an email with your invoice.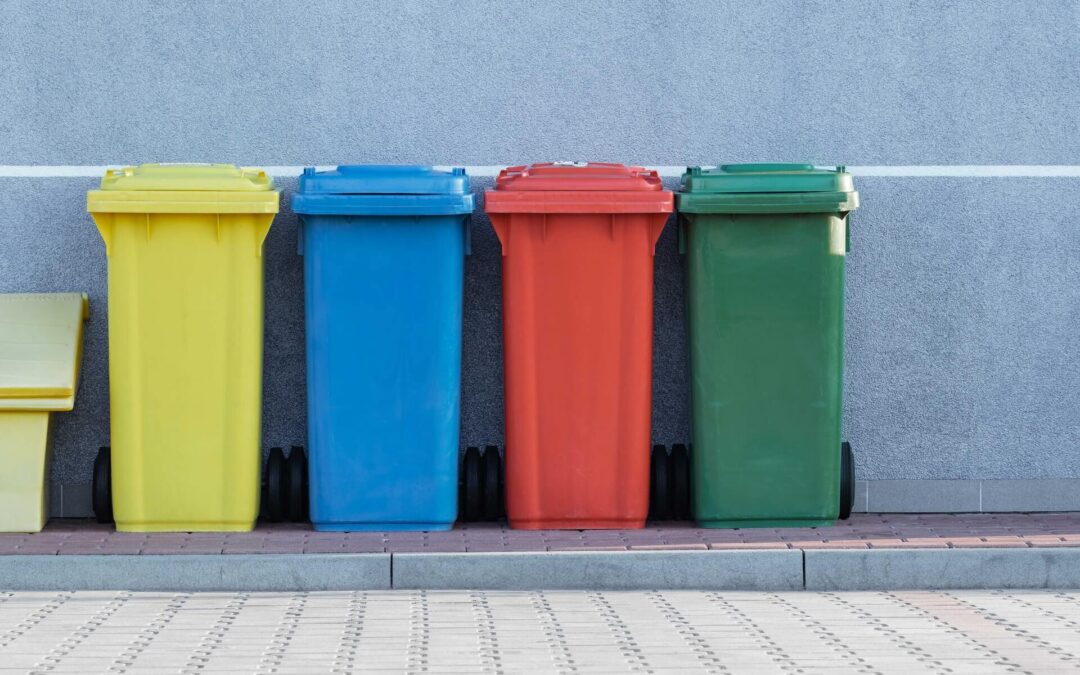 Minimize Odor And Bugs By Cleaning Trash Cans Trash cans are a necessary fixture in our daily lives, helping us manage waste and maintain cleanliness in our homes and communities. However, they can also become breeding grounds...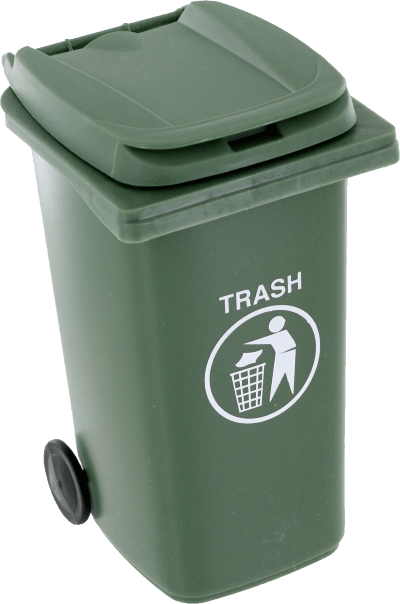 Want to hire us?
Let us wash those dirty bins to make them sparkle again.